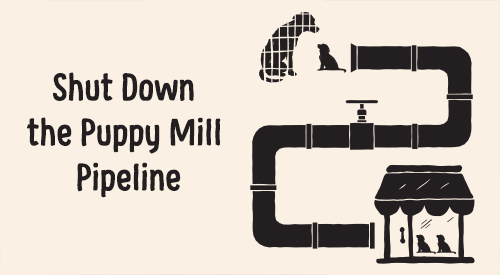 End the Retail Sale of Dogs, Cats and Rabbits in Pet Stores
ASPCA Position: Support
Sponsors: Assemblymember Linda Rosenthal, Senator Michael Gianaris
Update—June 11, 2021: The New York Legislature adjourned on June 10 without Assembly passage of this bill. This measure overwhelmingly passed the Senate and made unprecedented progress in the Assembly this year but was not brought to a vote on the Assembly floor. We look forward to working with state lawmakers in 2022 to finally shut down the puppy mill pipeline into New York for good and prevent cruel, out-of-state puppy mills from profiting in our communities and victimizing our residents.
You can stay tuned for how you can help next year by signing up for our Advocacy Brigade!
Thank you, New York.