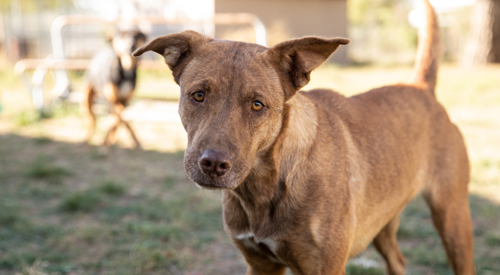 N.J. S. 981/A. 2354—Cost of Animal Care
ASPCA Position: Support
Sponsor: Senator Patrick J. Diegnan, Jr.; Assemblymember Raj Mukherji
New Jersey: Legislation has just been re-introduced to help the Garden State's most vulnerable animals, and we need your help to move this bill forward!
Learn More About This Bill
When animals in New Jersey are lawfully seized from dogfighting rings, hoarding situations or other circumstances of suspected animal cruelty, local animal shelters are often forced to pay the high costs of caring for them.
This financial burden can devastate local shelters' budgets, harming their ability to provide crucial services to their communities; it can even discourage law enforcement from rescuing animals from cruelty in the first place. This bill, S. 981/A. 2354, would allow shelters to seek reimbursement from pet owners whose animals have been removed from the home for the animals' protection.
During New Jersey's 2021 legislative session, this bill nearly passed! With your help, it made tremendous progress, receiving unanimous support in the Senate and almost unanimous support in the Assembly Agriculture Committee. Last year's legislative session ended without this bill receiving a final vote in the full Assembly, but with your support, this essential bill will pass both chambers and become law in the current legislative session. Help us continue the momentum by taking action below.
What You Can Do
Animals need your voice! Use our easy form below to send an email to your legislators TODAY urging them to cosponsor and promote the passage of S. 981/A. 2354.
Thank you, New Jersey, for all you do for animals!
Want to get more involved? Email us at grassroots@aspca.org for more ways you can help advance lifesaving legislation.