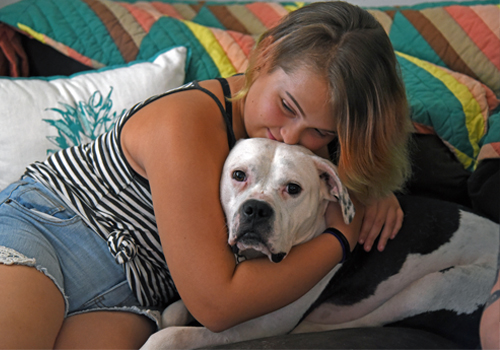 Good news, animal lovers: Independence's law prohibiting the ownership of "pit bulls" is currently under review. This discriminatory ordinance keeps people and pets apart by imposing a $500 penalty and a sentence of up to 60 days in jail for anyone caught violating the rule.
According to a study conducted by the Centers for Disease Control and Prevention (CDC), there is no evidence to prove that banning entire breeds makes communities any safer.
What's more, breed-specific ordinances punish owners of otherwise friendly, well-socialized dogs.
For the first time in over a decade, Independence's City Council is considering repealing this ban.
The neighboring cities of Liberty (MO) and Kansas City (KS) have already overturned their former pit bans, giving residents the right to freely choose their animal companions. Independence, you should be next!
Please watch this page for updates as they occur. In the meantime, if you live in Independence, please sign up to be alerted when it's time to take action and help our pit bull friends. Join the ASPCA Advocacy Brigade and we'll email you when this proposal needs your help!