Maryland: Gov. Hogan Signs Bill Making Dogs and Cats Used in Testing Available for Adoption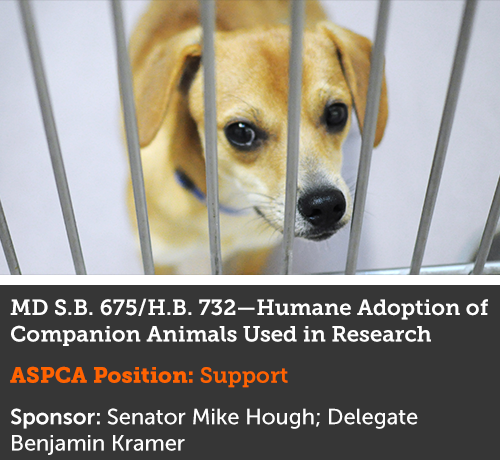 Update—April 25, 2018: Great news, advocates! We are pleased to report that Governor Hogan signed this important bill for research animals into law. This is a huge victory for dogs and cats in research who deserve the chance to live out their lives in loving homes.
Maryland doesn't currently require research institutions to make the hundreds of dogs and cats used by laboratories available for adoption once their time in research is over. Once they are no longer needed for research, it is common practice for facilities to euthanize these otherwise healthy animals rather than seek out loving and adoptive homes for them.

The Humane Adoptions of Companion Animals Used in Research Act of 2018 (S.B. 675/H.B. 732) will require institutions to take reasonable steps to place dogs and cats in homes at the conclusion of testing.

According to a recent report from the U.S. Department of Agriculture, over 1,000 dogs and 60 cats were used in research facilities across Maryland in just one year alone. There are thousands of people willing and able to adopt these animals, so there is no reason not to afford dogs and cats a chance at normal lives once they are no longer needed for research.