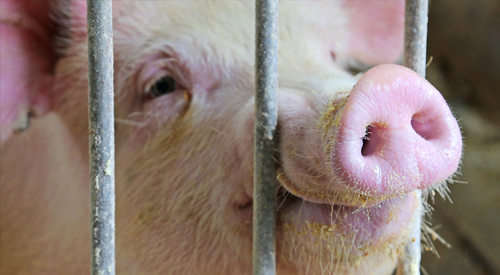 Ballot Question 3/Constitutional Amendment
ASPCA Position: Oppose
Update–November 3, 2021: Unfortunately, Question 3 was passed by Maine's voters yesterday. Thank you for your advocacy.

---
 
This election day on November 2, Mainers will vote on Question 3 to amend the state constitution to include a "right to food." We urge you to vote NO on this question–here's why:
Question 3 on Maine's ballot has ambiguous language that has the potential to threaten existing state laws, regulations and local ordinances governing animal welfare, the environment, public health and food safety.
This language even has the potential to allow the consumption of any kind of animals, including dogs, cats and horses, as long as they are raised for food.
Despite proponent's arguments, this measure fails to address food insecurity in Maine, as it makes no provisions for increasing food access or affordability.
A broad range of groups recognize the danger of Question 3's sweeping language, resulting in opposition from both the Maine Farm Bureau and the Maine Veterinary Medical Association, along with a number of animal welfare organizations like the ASPCA.
Question 3 would create a constitutional right to "grow, raise, harvest, produce and consume the food of their own choosing … as long as an individual does not commit trespassing, theft, poaching or other abuses in private property rights, public lands or natural resources." This language has the potential to enable all kinds of animal cruelty, as long as an animal was being raised for food.
Questions? Email us at grassroots@aspca.org