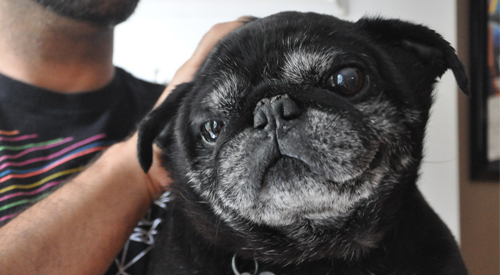 Proposed Bill to Block Access to Remote Vet Care
ASPCA Position: Oppose
Sponsors: Rep. McCormick
The Colorado General Assembly is planning to introduce a bill in January that will restrict access to remote veterinary appointments by requiring in-person exams. 
This could not happen at a worse time for Coloradans. The state is facing an unprecedented veterinary shortage, and more than half of Colorado pet owners report that they are unable to access veterinary care. This proposed bill would further limit treatment options for pets throughout Colorado.
Video calls with veterinarians from the comfort of a pet's home can help treat a host of ailments and expedite routine, preventive services, and this option should be available broadly to all families and Colorado-licensed vets. 
Please join the ASPCA Mobile Action Team to receive updates about this bill and other actions you can take to improve laws for animals.
Why Veterinary Virtual Care Is Important
Veterinary telemedicine is a lifeline for pet owners who live in remote or underserved areas, struggle to afford vet care, or who face other obstacles such as work schedules that conflict with normal clinic hours. Pets who are large, frightened of going to the vet, a little spicy with other animals or difficult to transport benefit immensely from better access to virtual care.
The veterinary industry is facing a critical shortage of professionals in the workforce. As we have seen in human medicine, expanding access to video telemedicine helps patients get seen despite workforce shortages and other barriers to healthcare.