Team Boston Cerca de la Frontera
Hi, everyone:
This Fall, I will be participating in the ASPCA's 2020 Virtual 5K!
I am really excited to be participating and working to raise awareness and critical funding to support the ASPCA and vulnerable animals in New Mexico and across the entire United States. Your donation will help the ASPCA continue its critical work in providing rescue, relief, care and protection for countless animals across the country - including efforts undoubtedly near wherever it is you may be reading this message.  Anyone who knows me understands how much I appreciate the joy animals bring to our lives.  At the same time, they also deserve to be treated humanely and with dignity and respect, and whenever possible cared for by people who want them and can provide for them.  The ASPCA performs yeoman's work in furthering these efforts.  I appreciate your help as we fight to give abused, neglected and homeless animals a second chance at life.
Obviously, given the global pandemic, the 5K is "virtual" this year, and participants like myself are encouraged to complete the challenge and report back on our accomplishments and times!  As a compulsive stationary biker who also prefers hiking to jogging, I am planning to take Moz on the "official" 5K (3.1 mile) jaunt on one of the many excellent - but dog-accessible - trails on the Western edge of the Organ Mountains overlooking Las Cruces early some cool morning in late November - after hopefully surpassing my ASPCA fundraising goal!  Fall is the best season for hiking in Southern New Mexico, in my opinion - especially at daybreak.
While Moz is not a rescue, dog owners like me (or pet owners in general) know how much they improve the quality of our lives and how important their well-being is to us!  Besides their important work in stopping and preventing abuse and neglect, the ASPCA is responsible for not only rescuing and caring for animals in need, but for helping bring so much added joy to the people and families who adopt so many of these animals.
I hope you will consider donating to this outstanding organization!
All the best,
Tom & Moz the Border Boston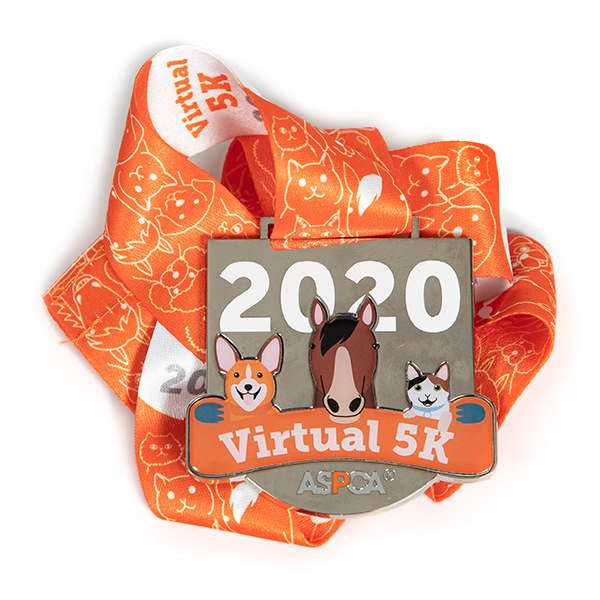 Want to join the 2020 ASPCA Virtual 5K?
Register today to receive your own finisher's medal, race bib and fundraising page. Get creative and stay active while making a difference for animals. Learn More »
---
About the ASPCA: Fighting for animals is a 24/7 job, but your commitment makes it possible for us to continue to rescue, protect and care for those who may be homeless, neglected or are victims of cruelty. Year-round, we are rescuing animals from neglect and suffering, responding to natural disasters and emergencies such as COVID-19, and ensuring that more animals find loving homes nationwide. With your support, we are able to continue this work and be there for those who need us most—whenever they may need us. Please help us save even more animals in need by making a gift through this Team ASPCA campaign today.
Personal campaign progress
Personal Fundraising Goal
$ 200.00
Recent Donors
| Name | Amount |
| --- | --- |
| Aaron | $50.00 |
| The Bondis | $50.00 |
| Anonymous | $40.00 |
Search for a Team ASPCA Campaign
Select any filter and click on Apply to see results
Start Your Own Campaign