Team ASPCA Athletic Events
Join Team ASPCA for one of our major athletic events across the country to walk or run toward helping the ASPCA provide life-saving programs and services to millions of animals nationwide. Team ASPCA participates in world-renowned marathons, half marathons and other major athletic events. By joining us, you'll reach your fitness goals AND make a real difference for animals in need by raising much needed funding, supporting our mission and raising awareness of the ASPCA.
Space is very limited for all of these races—so don't wait, contact us today!
 
Upcoming Races:
Benefits of Joining Team ASPCA
All Team ASPCA participants receive:
- Official race entry
- Endurance training from professional coaches.
- Team ASPCA gear to wear on race day
- Access to Team ASPCA events
- A personal online fundraising page and guidance from Team ASPCA staff
 
How to Join a Team ASPCA Athletic Event
You can join Team ASPCA by calling 888-661-ASPCA (2772) or emailing teamaspca@aspca.org. Stay tuned for announcements about future races across the country.

(A fundraising commitment is required to join all Team ASPCA Athletic Events.)
 
 
Frequently Asked Questions
Is There an Age Minimum to Participate with Team ASPCA?
Team ASPCA welcomes members of all ages; however, minors (18 years of age or younger) must obtain parental approval and must travel (if applicable) with an adult to the race's destination. Please contact our office at 888-661-ASPCA for additional information.
---
Can I Participate in More than One Team ASPCA Event a Year?
Yes! However, please keep in mind that you must raise the required fundraising amount for each individual event.
---
What is the Registration Fee and Fundraising Requirement?
When you register for a Team ASPCA event, your $50 or $75 registration fee goes towards offsetting some of the administrative and program costs associated with joining Team ASPCA and does not count towards your fundraising minimum. Fundraising minimums vary for each race.
---
When is the Fundraising Minimum Deadline?
The deadline to meet your fundraising minimum varies depending on the race. For more information about a specific race, visit the race page or contact teamaspca@aspca.org.
---
Can I Register for Team ASPCA Even if I Have My Own Entry Into a Race?
Yes! Call 888-661-ASPCA or email teamaspca@aspca.org. for more information.
---
When Will I Receive My Team ASPCA Singlet?
Once recommitted, you will receive your Team ASPCA singlet the weekend of the race at the race expo or Coaches Breakfast. If you are unable to pick it up, we will mail it to you one to two weeks before the race.
---
Is There a Limit to the Number of Participants Per Event?
Team ASPCA has a limited number of guaranteed entries available for most of our calendar events. These entries are allocated on a first-come, first-served basis. Once all entries are filled, any remaining members will be placed on a wait list and notified in turn if and when spots open up.
---
How Do I Train?
For our signature Team ASPCA Athletic Events, you will receive access to a 12-16 week online training program as well as direct access to our National Coach, who will keep you on track to complete your event. Plus, you will have access to Team ASPCA training calls, online videos and other key tools to help you train for your big day!
---
What happens if I get injured or I am no longer able to participate or fundraise?
If you are unable to participate in a Team ASPCA event due to illness, injury or conflict, you are obligated to notify Team ASPCA immediately. Team ASPCA fundraising minimums are set based on the program expenses to ensure that the majority of funding is going directly to the animals we serve. We will do our best to fill your team slot with someone on the waitlist, however, to ensure we keep our integrity to be a voice for the animals, we cannot offer a cancellation policy and you will still be committed to reaching your fundraising minimum for the ASPCA before race day.
---
Where Do I Mail Checks Given to Me by Donors?
Some donors may prefer to hand you their donation to the ASPCA. It's easy to make sure that these "offline" gifts are counted toward your fundraising total. Simply print and fill out the donation form (found on the resources tab of your fundraising dashboard), enclose it with all offline payments, and mail to:

Team ASPCA
ASPCA
520 8th Avenue, 7th Floor
New York, NY 10018

All checks should be made payable to the ASPCA.
---
How Long Will it Take for Gifts to be Processed and Counted Toward My Fundraising Goal?
Online donations are processed automatically and immediately applied to your fundraising total. Offline gifts (made by check or money order) will be processed and applied to your fundraising total within seven to ten business days after they are received.
---
What Type of Tax Acknowledgment Will I Receive for My Donation and When Will I Receive it?
When you make an online gift, you will receive an e-mail confirmation and acknowledgment as soon as your transaction is complete. For all offline gifts, you will receive a written acknowledgment in the mail.
---
Still have questions? Please contact a Team ASPCA staff member at 888-661-ASPCA or via email at teamaspca@aspca.org.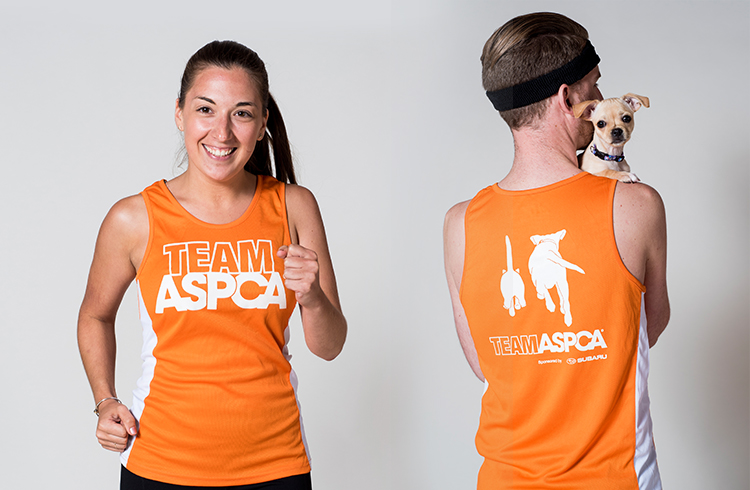 Team members who complete their journey with one of our Athletic Events will automatically receive an official Team ASPCA running top to sport on race day.


When you join Team ASPCA you'll receive a free downloadable toolkit to host fundraiser events to help you meet your goal!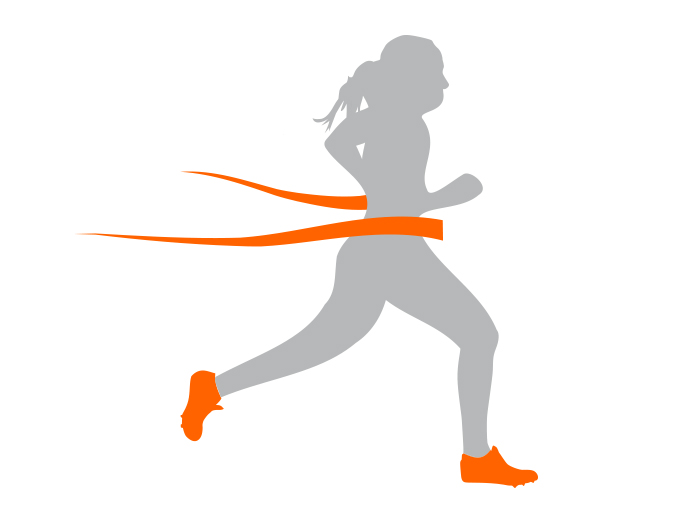 Already have your entry in a race? You can still make a difference for animals by joining as an Athletic Ambassador. Learn More »
Search for a Team ASPCA Campaign
Select any filter and click on Apply to see results