Shiloh & Erin Giving Back
This June, I will be participating in the inaugural ASPCA Virtual 5K! I am excited to be participating and honored to be raising the awareness and the much needed funding to support the ASPCA's programs.
I am a monthly donor to the ASPCA and I have rescued and taken in a few lost and neglected kitties in my lifetime and I plan on rescuing again when the time comes to add a new kid to my life! I am a full supporter of the ASPCA and believe their work, sacrifices and bravery make this world a much better place. 
I really would like to help raise money for this amazing organization because there are so many abused and abandoned animals across the world that need compassionate people to get them out of horrible situations, to give them the medical attention to make them healthy again, and loving compassionate families to give them the best life they deserve. Without the help of donations they could not provide them with all of the critcal care and services to provide them with the life they desperately need to be saved from!
Please help me in the journey of making the future pets of our families, our friends families and the families of other amazing people, safe, healthy, filled with love and happy lives, a success by donating today, anything helps no matter how little or how great of an amount you can donate, every dollar will help save a life and help those that are hands on with these neglected, abused and abandoned animals continue to do their amazing work!
I have a goal of at least $1,500.00 I would like to raise, but anything more would bring love and joy to my heart. 
I thank you, my beatiful kitty Shiloh thanks you and the animals you will unselfishly be helping thank you!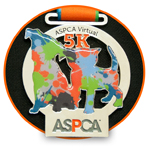 Want to join the ASPCA Virtual 5K? 
Register today to receive your own finisher's medal, race bib, and fundraising page. Get creative and stay active while you make a difference for animals.
Learn More »
---
About the ASPCA: Fighting for animals is a 24/7 job, but your commitment makes it possible for our life-saving programs to create happy endings for those innocent lives touched by cruelty. Every single day of the year, we are rescuing animals from neglect and suffering. With your support, we are able to rescue animals from cruelty, work to end animal homelessness and provide medical care for countless pets in need. Please help us save even more animals and donate to this Team ASPCA campaign today.
Personal campaign progress
Personal Fundraising Goal
$ 1,500.00
Search for a Team ASPCA Campaign
Select any filter and click on Apply to see results
Start Your Own Campaign