Save the Smiles - Virtual 5K team ASPCA
Save the Smiles, Inc volunteers and friends will be participating in the 2020 ASPCA Virtual 5K! If your like me and a home is where you like to hang..  you can rejoice!
As soon as I saw it was a virtual 5K - My first thought was...  WOW a 5K I can do while pacing around my home!
Although, the dogs are going to around the house along beside me, thinking "she's gone mad! uh, theres the door mom"
If you don't want to walk, run, cycle, skate your way around your happy place, Then fine, just give!  If you can't give this year, no worries friend. But if you can...  Please do.
I am excited to be participating and honored to be raising awareness and critical funding to support the ASPCA and our nation's vulnerable animals. 
Your donation will help the ASPCA continue to provide rescue, relief, care and protection for countless animals nationwide. The ASPCA is very important to me and I appreciate your help as we fight to give abused, neglected and homeless animals a second chance at life.
Please donate today and help me make a positive impact in the lives of animals! Thank you!
Join my team? Save the Smiles loves working with other nonprofits the only way to success is helping eachother!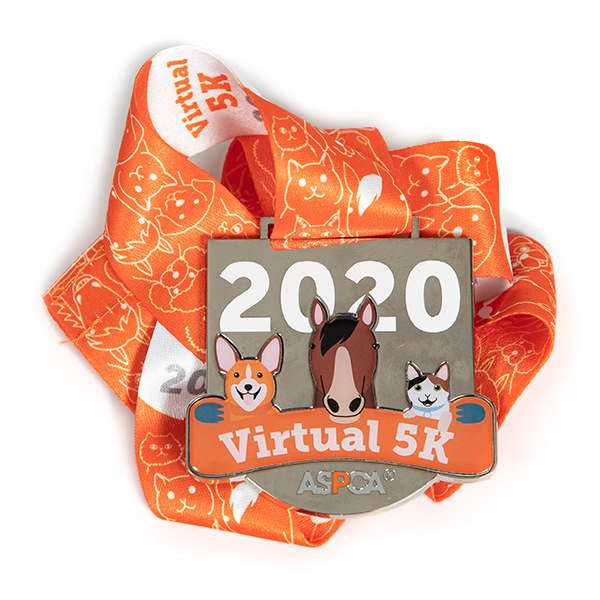 Want to join the 2020 ASPCA Virtual 5K?
Register today to receive your own finisher's medal, race bib and fundraising page. Get creative and stay active while making a difference for animals. Learn More »
---
About the ASPCA: Fighting for animals is a 24/7 job, but your commitment makes it possible for us to continue to rescue, protect and care for those who may be homeless, neglected or are victims of cruelty. Year-round, we are rescuing animals from neglect and suffering, responding to natural disasters and emergencies such as COVID-19, and ensuring that more animals find loving homes nationwide. With your support, we are able to continue this work and be there for those who need us most—whenever they may need us. Please help us save even more animals in need by making a gift through this Team ASPCA campaign today.
Personal campaign progress
Personal Fundraising Goal
$ 1,000.00
Search for a Team ASPCA Campaign
Select any filter and click on Apply to see results
Start Your Own Campaign