Boomer was diagnosed with extremely aggressive oral melanoma a few weeks ago. We are doing everything we can, while also considering quality of life for him. We're hoping we can get another year or two with him, but the initial prognosis was far less than that.
Instead of just paying medical bills, I wanted to try to do something else for him and for me before we lose him.
- - - - - - -
If you're still reading this, a quick reminder of Boomer's story: I adopted him in 2010. I had lost my first dog two months prior and was devastated. I didn't think I was ready for another dog, but found him on PetFinder at the Tahoe Vista Animal Shelter (since shut down). I called...after 5 minutes talking with the tech there, I knew...
He had been at the shelter for 6 months and no one wanted him. Found as a stray, he had clearly been badly abused.  The second I saw him, I said I wanted him, but I had already decided that.
He has been my constant, faithful, soulful companion ever since. He is MY dog, my baby. I'd like to help other dogs like him find loving care and homes...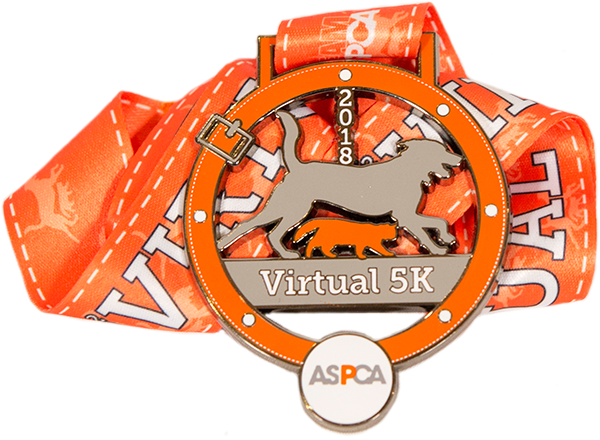 Want to join the 2018 ASPCA Virtual 5K?
Register today to receive your own finisher's medal, race bib, and fundraising page. Get creative and stay active while you make a difference for animals. Learn More »
---
About the ASPCA: Fighting for animals is a 24/7 job, but your commitment makes it possible for our life-saving programs to create happy endings for those innocent lives touched by cruelty. Every single day of the year, we are rescuing animals from neglect and suffering. With your support, we are able to rescue animals from cruelty, work to end animal homelessness and provide medical care for countless pets in need. Please help us save even more animals and donate to this Team ASPCA campaign today.
Personal campaign progress
Personal Fundraising Goal
$ 1,000.00
Recent Donors
| Name | Amount |
| --- | --- |
| Julia Pastor | $40.00 |
Search for a Team ASPCA Campaign
Select any filter and click on Apply to see results
Start Your Own Campaign