In this holiday season filled with gratefulness, don't forget there's another group of lives that requires our love and attention--the animals in need. 
The American Society for the Prevention of Cruelty to Animals (ASPCA) is hosting a virtual 5K run to raise awareness and funds and I have completed it! 
The ASPCA partners with many local organizations to find place to shelter homeless pets due to natural disasters or human mistreatments. Your donation will be used to relocate nation's vulnerable animals in advance to keep them from being displaced, or to rescue them if they face critical conditions.  
I appreciate your help as we fight to give abused, neglected and homeless animals a second chance at life. Please provide your help today and together we can make a positive impact in the lives of animals. Additionally, you can further help by signing a petition if you believe the federal government should take more serious actions on preventing commercial breeders abuse their USDA licenses and ask lawmakers to raise the bar and enforce the regulations.
Petition link: https://secure.aspca.org/take-action/usda-bfl?ms=em_eng_petition-usda-bfl-rsnd-20201028&initialms=em_eng_petition-usda-bfl-rsnd-20201028&utm_campaign=engagement&utm_source=SFMC&utm_medium=email&eml_id=17558&eml_name=Engagement+2020.10.28+USDA+Petition+Resend&utm_content=
在這充滿感恩的季節裡,有一群生命也值得我們的關懷與愛心——那些有需要的毛孩子們。
我最近完成了由美國動物防虐協會(ASPCA)所舉辦的五公里線上馬拉松。
ASPCA會與許多當地機構合作,協助因天災或人禍而導至無家可歸的寵物們找一個溫暖的家。你的善款將可以預防這些動物們失去他們的窩,也可以拯救牠們于水火之中。
非常感謝你的捐助。此外,你還可以填寫一份請願書(連結如上),呼籲有關單位正視USDA執照被寵物繁殖所濫用的問題,並提高持有標準以及徹底執行相關法令。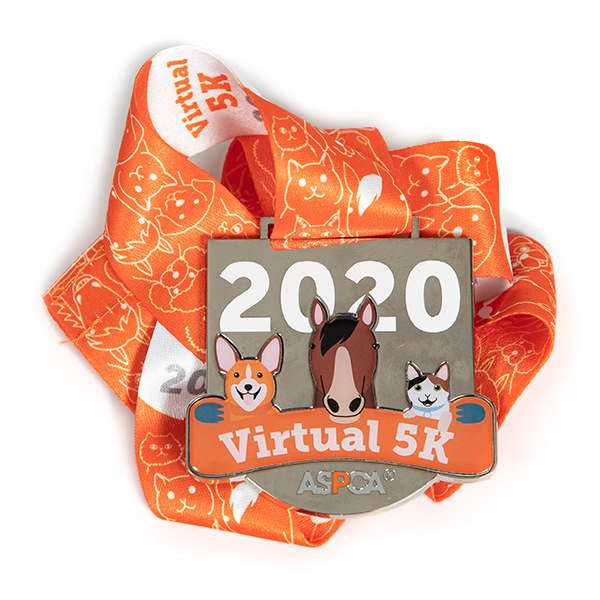 Want to join the 2020 ASPCA Virtual 5K?
Register today to receive your own finisher's medal, race bib and fundraising page. Get creative and stay active while making a difference for animals. Learn More »
---
About the ASPCA: Fighting for animals is a 24/7 job, but your commitment makes it possible for us to continue to rescue, protect and care for those who may be homeless, neglected or are victims of cruelty. Year-round, we are rescuing animals from neglect and suffering, responding to natural disasters and emergencies such as COVID-19, and ensuring that more animals find loving homes nationwide. With your support, we are able to continue this work and be there for those who need us most—whenever they may need us. Please help us save even more animals in need by making a gift through this Team ASPCA campaign today.
Personal campaign progress
Personal Fundraising Goal
$ 250.00
Recent Donors
| Name | Amount |
| --- | --- |
| Miranda Wang | $35.00 |
| Yang, Kuei-Ping | $40.00 |
| Yang, Chung-Chiu | $35.00 |
| Yu, Pei-Feng | $40.00 |
| Anonymous | $15.00 |
Search for a Team ASPCA Campaign
Select any filter and click on Apply to see results
Start Your Own Campaign