Estefania Colon's Fundraising for ASPCA
Hi,
My name is Estefania Colon and I am an incoming 3rd year vet student in Alabama. This August, I will be participating in the 2018 ASPCA Virtual 5K! Today, I want to invite you join my fundraising team for ASPCA! I am excited to be participating and running 3.1 miles in Los Angeles. I love to promote animal welfare and the much needed funding to support ASPCA's programs. Your donation will help ASPCA to provide collars, Id tags, microchips and food to rescued dogs. We can together make a difference in the lives of many abused and homeless animals. But, the most important is to give them a second chance at life. Please support me by making a donation of $5 or more before Aug 26th. I would greatly appreciate your support :). Thank you!
Hola,
Mi nombre es Estefania  Colón y soy una futura estudiante de tercer año de medicina veterinaria en Alabama. Este próximo Agosto, estaré participando en el 2018 ASPCA Virtual 5k! Hoy, te quiero invitar a unirte a mi equipo de recaudación de fondos por ASPCA.  Estoy emocionada de participar y correr 3.1 millas en Los Angeles.Me encanta promover el bienestar de los animales y recaudar los fondos tan necesarios para apoyar los programas de ASPCA. Tu donación ayudará a ASPCA a proveer collares, etiquetas de identificación, microchips, y comida para los animales rescatados. Juntos podemos hacer la diferencia en la vida de estos animales maltratados y sin hogar. Pero lo más importante es darles una segunda oportunidad de vida. Por favor, apoyame haciendo una donación de $5 o más antes de Agosto 26. Te agradeceré muchisimo tu apoyo :). Gracias!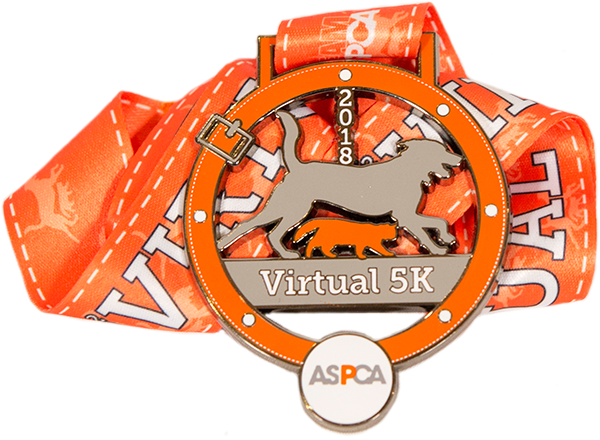 Want to join the 2018 ASPCA Virtual 5K?
Register today to receive your own finisher's medal, race bib, and fundraising page. Get creative and stay active while you make a difference for animals. Learn More »
---
About the ASPCA: Fighting for animals is a 24/7 job, but your commitment makes it possible for our life-saving programs to create happy endings for those innocent lives touched by cruelty. Every single day of the year, we are rescuing animals from neglect and suffering. With your support, we are able to rescue animals from cruelty, work to end animal homelessness and provide medical care for countless pets in need. Please help us save even more animals and donate to this Team ASPCA campaign today.
Personal campaign progress
Personal Fundraising Goal
$ 300.00
Search for a Team ASPCA Campaign
Select any filter and click on Apply to see results
Start Your Own Campaign