5k for Furry Family & Friends
I will be participating in the 2020 ASPCA Virtual 5K!
As many of you already know, I am a HUGE supporter of the ASPCA and its affiliate programs.  Since things look a little different this year, I thought I'd try out this whole "virtual race" thing and hopefully raise a few bucks for this amazing charitable organization that bends over backwards for our furry family & friends.  As the ASPCA's mission is on-going and in constant need of funding, I'm hoping you will reach into your hearts (and virtual wallets) and help me save a few more defenseless animals.  My very own furry family - Morgan, Sara B., Bowie and Reba (all pictured above) - have all been rescued by the lovely humans at the ASPCA, so I can personally attest to the love and care that goes into these rescues.
I am excited for this to by my first 5k EVER, and am honored to be raising awareness and critical funding to support the ASPCA and our nation's vulnerable animals.  Your donation will help the ASPCA continue to provide rescue, relief, care and protection for countless animals nationwide.  The ASPCA is very important to me and I appreciate your help as we fight to give abused, neglected and homeless animals a second chance at life.  Please donate today and help me make a positive impact in the lives of animals!
Thank you!!
Trish  :)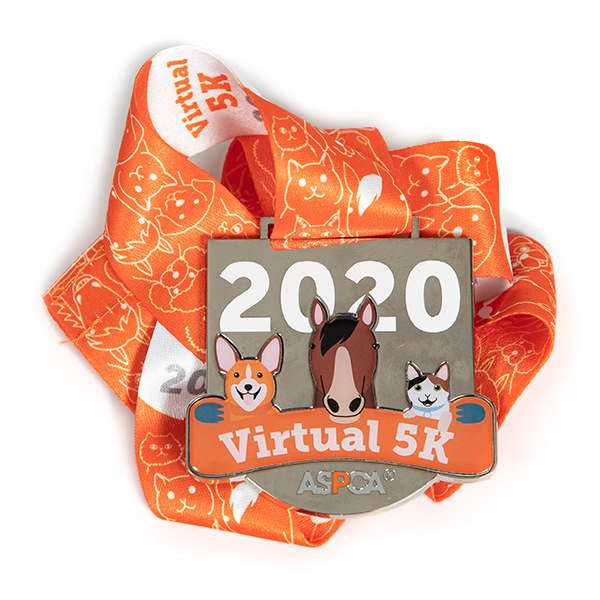 Want to join the 2020 ASPCA Virtual 5K?
Register today to receive your own finisher's medal, race bib and fundraising page. Get creative and stay active while making a difference for animals. Learn More »
---
About the ASPCA: Fighting for animals is a 24/7 job, but your commitment makes it possible for us to continue to rescue, protect and care for those who may be homeless, neglected or are victims of cruelty. Year-round, we are rescuing animals from neglect and suffering, responding to natural disasters and emergencies such as COVID-19, and ensuring that more animals find loving homes nationwide. With your support, we are able to continue this work and be there for those who need us most—whenever they may need us. Please help us save even more animals in need by making a gift through this Team ASPCA campaign today.
Personal campaign progress
Personal Fundraising Goal
$ 300.00
Recent Donors
Search for a Team ASPCA Campaign
Select any filter and click on Apply to see results
Start Your Own Campaign