2018 TD Five Boro Bike Tour
 Registration for the 2018 TD Five Boro Bike Tour has now CLOSED. Questions about joining Team ASPCA should be directed to Ashley.McCue@ASPCA.org 
 
Want to make a difference in the lives of animals in need while still reaching your own personal athletic goals? Join Team ASPCA today! When you join, you will be among your fellow animals lovers, train virtually with our professional coach, and reach your athletic goals all while helping animals. With your commitment to participate in the TD Five Boro Bike Tour, you'll be directly impacting the lives of the animals we serve all across the country.
On May 6, 2018, over 30,000 cyclists of all skill levels come from around the world to roll through every borough of New York City on streets totally free of cars. For one day, the roads are yours, the bridges are yours, the City is yours—there's no better way to experience the Big Apple!
Ride 40 miles through all 5 boroughs: Manhattan, the Bronx, Queens, Brooklyn and Staten Island! Not up for 40 miles? Shortcuts are available at mile 14 and 27. With 32,000 cyclists in the tour, joining Team ASPCA will allow you to start in front of the pack in the first wave of riders. Don't delay! The Five Boro Bike Tour will sell out in just hours. Sign up with Team ASPCA to secure your slot today!

Please Note: Due to the very limited number of 2018 TD Five Boro Bike Tour slots available, you must confirm your commitment by completing a Team ASPCA Recommitment Form linked above (this form will also be emailed to you). This form, and the information provided, will only be used if you are not able to reach 100% of your fundraising minimum ($800) by April 22, 2018. Your slot will not be guaranteed without a recommitment form on file. Once committed, there is no cancellation or refund policy.
 
Frequently Asked Questions
Do I have guaranteed entry once I register online?
In order to guarantee your spot, a recommitment form is needed on file. If the recommitment form is not received by the deadline given to you, you will not have a confirmed spot in the 2018 Five Boro Bike Tour.
What if I don't reach my fundraising minimum?
If you do not reach your fundraising minimum by the deadline, we will charge the balance as a donation to the credit card indicated on your recommitment form.
What if I cannot participate after I register and submit my recommitment form?
Every team member who registers and completes the recommitment form is committed to reaching their fundraising minimum by the deadline regardless of situations that may arise. These entries are crucial fundraising opportunities for the ASPCA which is why we must ask everyone to commit to their fundraising goal when we assign the race entry to their name.
When is the deadline to reach my fundraising minimum?
You must reach 100% of your fundraising minimum by April 22, 2018.
Still have questions? Email our team manager, Ashley, at ashley.mccue@aspca.org.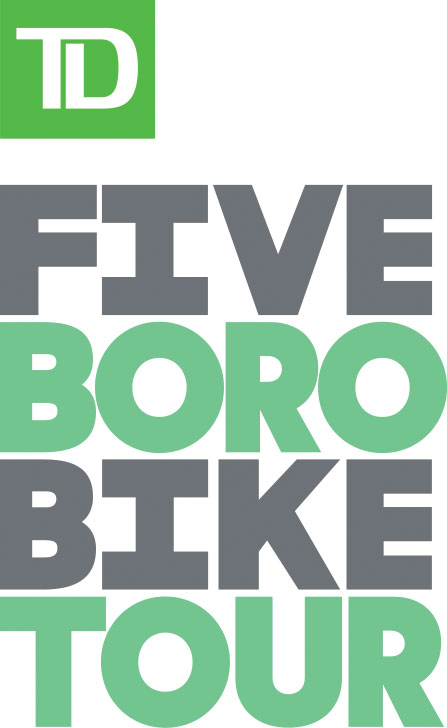 ---