2016 TCS New York City Marathon

 We are SOLD OUT of our 2016 TCS New York City Marathon slots. 

 
Already have your guaranteed entry into the 2016 TCS New York City Marathon? Find out how you can become a Team ASPCA Athletic Ambassador Today!

Want to make a difference in the lives of animals in need while still reaching your own personal athletic goals? Join Team ASPCA today! When you join, you will be among your fellow animals lovers, train virtually with our professional coaches, and reach your athletic goals all while helping animals. With your commitment to run in the 2016 TCS New York City Marathon, you'll be directly impacting the lives of the animals we serve.

On November 6, 2016 Team ASPCA will join over 50,000 runners at the world's biggest and most popular marathon, the 2016 TCS New York City Marathon.

Don't wait! Sign up with Team ASPCA today before the NYRR lottery even opens! This is an opportunity for those of you who wish to bypass the lottery system and commit to our team now.

Space is limited, so act fast! Once all of our slots are filled, we will not have the opportunity to acquire more.

Interested in learning more about joining Team ASPCA for this race? Contact us today!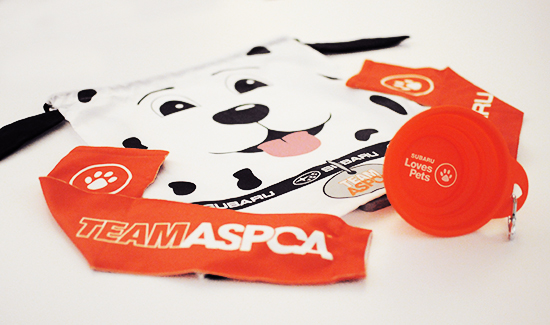 Join today and you'll receive a Team ASPCA singlet and lots of giveaways from the ASPCA and Subaru!

When you join Team ASPCA you'll receive a free toolkit to host fundraiser events to help you meet your goal!
Search for a Team ASPCA Campaign
Select any filter and click on Apply to see results