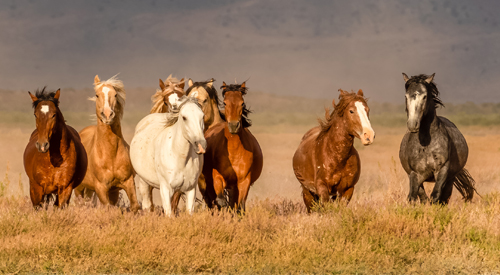 FY 2022 Federal Budget—Interior Appropriations
ASPCA Position: Support
Right now, Congress is advancing the spending bill that will help determine the future for our iconic wild horses and burros.
Our nation's wild horses and burros face many threats due to decades of mismanagement. Congress has begun to chart a new, sustainable path forward for these iconic herds to safeguard their future, but the work is far from over. Federal lawmakers must continue progress through the 2022 Interior Appropriations bill and push the Bureau of Land Management (BLM)—the agency responsible for managing most wild horses and burros on our public lands—to employ humane, science-based approaches to management and strictly enforce federal protections afforded to these magnificent animals both on and off the range. 
What You Can Do
Please use the form below to email your U.S. senator and urge them to support funding in the FY 2022 Interior Appropriations bill to continue to protect our nation's wild horses and burros.
Congress needs to hear from advocates like you today before they finalize this important bill!
Thank you for speaking up for our nation's equines.