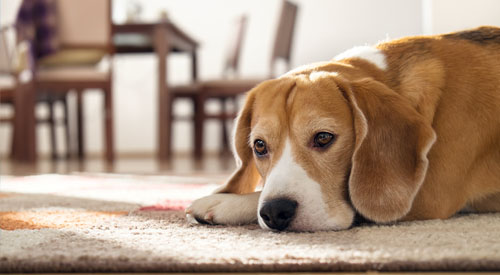 U.S. H.R. 5261—Paws Off Act
ASPCA Position: Support
Sponsors: Reps. David Schweikert (R-AZ), Michael Waltz (R-FL), Greg Stanton (D-AZ), Raúl Grijalva (D-AZ), and Raja Krishnamoorthi (D-IL)
To date in 2021 alone, the ASPCA's Animal Poison Control Center hotline has fielded more than 6,100 calls in response to ingestion of xylitol—a food additive that can cause serious injury and even death to dogs. Xylitol can be found in common foods and products such as peanut butter, chewing gum, baked goods, toothpaste, mouthwash, and many more.
Symptoms may not become obvious until days after ingestion, and even more concerning, some product ingredient labels list xylitol under alternative names such as "birch sugar" or "wood sugar"—further confusing consumers who might otherwise know to avoid this danger. Pet owners cannot prevent accidental poisoning if product labels omit or disguise ingredients and their potential harm.
The Paws Off Act, H.R. 5261, would require manufacturers of U.S. Food and Drug Administration (FDA)-approved products containing xylitol to label them with a warning about the danger this ingredient poses to pets.
The FDA must ensure that people can protect their pets from the dangers of xylitol. 
What You Can Do
Please use the form below to email your members of Congress urging them to support the Paws Off Act.
On behalf of animals across the country, and in hope of protecting pets from danger, thank you!