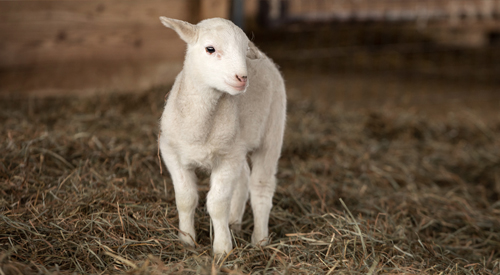 94% of Americans agree that animals raised for food deserve to live free from abuse and cruelty. Yet almost all of the nearly 10 billion animals raised for food annually in the U.S. live in unacceptable conditions on factory farms.
It doesn't have to be this way. As advocates, voters and consumers, we have the power to improve the lives of farm animals. The COVID-19 pandemic has had a huge impact on agriculture, upending supply chains and eliminating entire markets practically overnight. The federal government has allocated billions of dollars in relief funding for farmers but has left it up to the U.S. Department of Agriculture (USDA) to dole out funds. Thus far, the USDA has announced intentions to support commodity agriculture (such as grains and other staple crops) and factory farms but has made no indication it's taking the needs of higher-welfare farmers into consideration.
Even worse, the USDA approved a record number of requests from slaughterhouses to speed up their slaughter lines in April 2020. This is precisely the wrong moment for plants to increase slaughter lines—slaughterhouses have become coronavirus hotspots, workers are sick and stressed, and animals are much more vulnerable to increased suffering. Take action today to help us ensure that the USDA stops high-speed slaughter and supports the continued growth of a more humane food system instead of bailing out inhumane factory farming.
What You Can Do
Speak up and support more humane farming. Use the form below to send your members of Congress a message asking them to urge the USDA to stop high-speed slaughter and ensure that future coronavirus relief funds provided to the agriculture sector reach animal welfare-certified producers and farmers transitioning to higher-welfare systems.