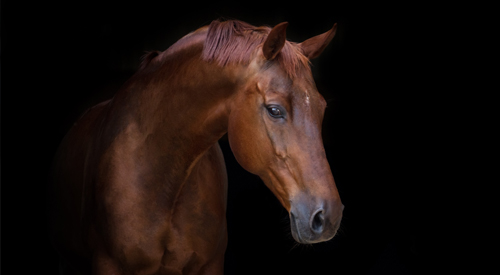 USA Infrastructure Bill—Ending Horse Slaughter
ASPCA Position: Support
Sponsors: Reps. Troy Carter (D-LA), Brian Fitzpatrick (R-PA), Steve Cohen (D-TN), John Katko (R-NY), Dina Titus (D-NV), Jan Schakowsky (D-IL), Vern Buchanan (R-FL), Buddy Carter (R-GA), Andy Barr (R-KY), Paul Tonko (D-NY), Donald Payne, Jr. (D-NJ), Jerrold Nadler (D-NY) and Guy Reschenthaler (R-PA)
Update—August 11, 2021: The U.S. Senate passed a bipartisan infrastructure bill that omitted a crucial provision to end the slaughter of American horses by banning their transport for that purpose. This provision passed the U.S. House in July as part of the INVEST in America Act—a bill that invests billions of dollars in our nation's transportation systems. Now, we must urge Congress to include this widely supported provision in any infrastructure bill moving forward. We need your help to speak up for horses today!
American horses have not been slaughtered for human consumption in the U.S. since 2007 thanks to overwhelming public opposition to the inhumane practice and a federal restriction on funding it.
However, a loophole in the law allows tens of thousands of our nation's beloved equines to be trucked across U.S. borders each year to suffer such a cruel and unnecessary fate.
The House-passed transportation bill is the best opportunity that animal advocates have seen in a long time to finally ban horse slaughter once and for all. Congress must act to ensure this bipartisan provision is included in any infrastructure bill moving to the President's desk—this is the chance for advocates like you to push for stronger federal equine protections!
What You Can Do
Please call your U.S. senators today at (202) 224-3421. Use the call script below to urge them to support this measure to end horse slaughter.
"As your constituent and supporter of equine welfare, I urge you to include language to ban the transport of American equines to slaughter to any infrastructure bill coming together in the Senate. Please support this provision, which was included in the INVEST in America Act, to protect horses and the people who love them. Thank you."
After you call, please use the form below to email your U.S. legislators and urge them to support this lifesaving amendment to end horse slaughter.
If your U.S. representative is one of those already leading this effort, our advocacy system will instead generate a message of thanks.
On behalf of America's horses, thank you!