USA: Urge the USDA to Protect Puppy Mill Dogs Now!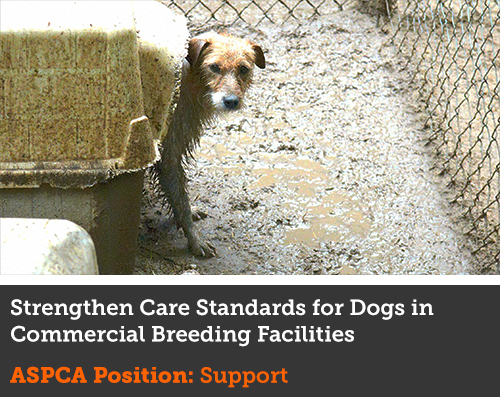 Last September, the ASPCA, The Humane Society of the United States (HSUS) and The Humane Society Veterinary Medical Association (HSVMA) filed a petition with the United States Department of Agriculture (USDA) asking the agency to strengthen protections for dogs in puppy mills.
The USDA is responsible for licensing and regulating certain large-scale pet breeders—but the USDA's current standards of care are so weak that breeders can legally keep dogs in tiny, stacked cages with wire floors that may injure their paws and legs; breed mother dogs at every heat cycle with no recovery time between litters; and provide no hands-on veterinary care.

Most people agree that these standards do not amount to "humane care" for dogs in commercial breeding facilities.
We've asked the USDA to strengthen its regulations to include annual hands-on veterinary exams, humane housing, proper socialization and responsible breeding practices for the animals in the facilities it licenses and inspects.
 
What You Can Do
We need your help to urge the USDA to take the first step in making long-overdue reforms to its commercial breeder regulations. Use the form below to email Agriculture Secretary Tom Vilsack and tell him to adopt the changes in our petition to improve care standards for dogs in commercial breeding facilities.
Thank you for being a voice for these vulnerable dogs, America.