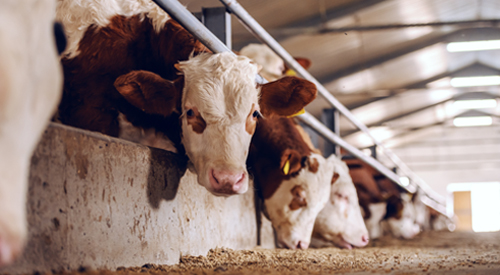 TX H.B. 1480/S.B. 472 – Ag-gag
ASPCA Position: Oppose
Sponsors: Rep. John Cyrier and Senator Lois Kolkhorst
A dangerous form of "ag-gag" legislation is moving quickly through the Texas State Legislature. We urgently need your help to remove the most harmful provisions from the current bill.

The past decade has seen the rise of a disturbing policy tactic aimed at protecting factory farms from scrutiny. "Ag-gag" bills attempt to stop whistleblowers from exposing the worst forms of animal abuse and food and health safety violations on animal farms/facilities.

Texas House Bill 1480/Senate Bill 472 has been introduced with the intent to do just that. If passed, this bill would criminalize obtaining specific types of evidence, like photographs and videos, that are critical in revealing patterns of abuse that may be occurring at an agricultural operation. The use of these materials has been crucial to exposing animal abuse, as well as public health and food safety risks, and maintaining consumer transparency so that citizens can hold the factory farm and puppy mill industries accountable.

Silencing whistleblowers is a disturbing assault on free speech and would have disastrous consequences for Texas's people and animals.

Similar laws have been deemed unconstitutional and overturned in states like Iowa and North Carolina, and lawsuits are currently pending over laws like the one Texas is trying to pass right now. Taxpayer dollars should not be wasted on expensive litigation that would certainly follow should H.B. 1480/S.B. 472 pass.
What You Can Do
Using our form below, please send an email to your lawmaker asking them to oppose the  "ag-gag"bill that would harm Texas's workers, consumers and animals.

It is critical that your lawmaker hears from you right away, as they could vote on the bill any day.

Thank you, Texas.