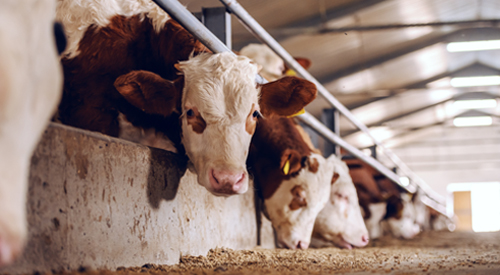 TX H.B. 1480/S.B. 472 – Ag-gag
ASPCA Position: Oppose
Sponsors: Rep. John Cyrier and Senator Lois Kolkhorst
Update—June 7, 2021: Great news, Texas! As you may know, Texas House Bill 1480 would have put the welfare of Texas's animals and people at risk by penalizing whistleblowers who attempt to reveal abuses and poor conditions on factory farms. Thanks to advocates like you who vocalized your opposition, the most harmful provisions of this bill were removed prior to the bill's passage—eliminating the direct threat of prosecution for whistleblowers who shine light on the often-hidden cruelties of factory farming.
The past decade has seen the rise of this disturbing policy tactic aimed at protecting factory farms from scrutiny. These "ag-gag" bills stop whistleblowers from exposing the worst forms of animal abuse and food and worker safety violations on farms by criminalizing critical evidence-gathering activities, like taking photos and videos on farms.

We thank all of our hardworking Texas advocates for using their voice to stop the dangerous language in H.B. 1480 from becoming law.

Stay tuned for more ways you can get involved in legislative efforts in the Lone Star State by joining our Advocacy Brigade.

Thank you, Texas!