USA: Sam's Test Alert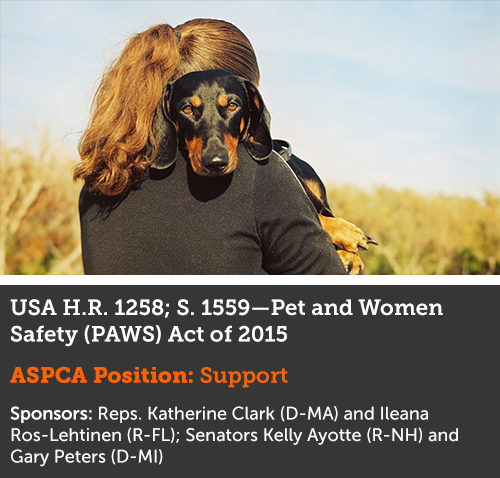 The connection between animal cruelty and domestic violence is well-documented. Abusers often harm pets to intimidate and control their victims or to prevent them from leaving. Too often, victims of domestic violence stay in dangerous relationships and delay seeking help out of fear for the safety of the pets they must leave behind.
In order to protect domestic violence victims and their pets, 28 states, as well as the District of Columbia and Puerto Rico, have enacted laws that allow courts to include pets in domestic violence protection orders. But as important as these laws are, domestic violence doesn't stop at state lines.
The federal protections offered in the PAWS Act will help victims of domestic violence and their pets escape abusive environments and seek the safety and shelter they need, across state lines if necessary.

This bipartisan legislation will make crossing state lines to injure a pet an offense punishable by up to five years in prison. The bill will also allow victims to recover veterinary costs and will establish grants to help house victims and their at-risk pets.

What You Can Do
Violence in the home often starts with animal abuse—and it must be stopped. You can help ensure protections for pets threatened by domestic violence by using the email form below to contact your U.S. senators and representative in Washington, D.C., and urging them to cosponsor the PAWS Act.