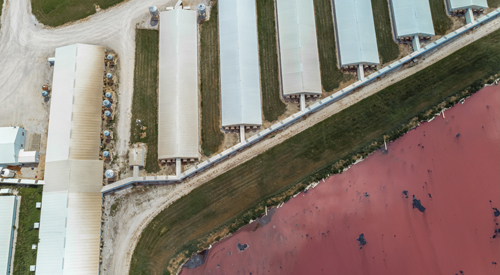 OR H.B. 2667/S.B. 85-1—Factory Farm Moratorium 
ASPCA Position: Support
Sponsors: Rep. Zach Hudson and Senators Dembrow and Golden
Your help is needed today to protect the health and welfare of Oregonians and improve the lives of farm animals.
Large factory farms are moving into Oregon, and they are harming the state and its communities. On top of housing tens of thousands of animals in cruel conditions, factory farms intensify climate change, disregard the welfare of workers, and push smaller-scale family farms out of business. These harmful operations don't belong anywhere, especially not in Oregon. Tell state lawmakers to stop allowing factory farms to set up shop in your state. 
Oregon's Factory Farm Moratorium Bill (H.B. 2667/S.B. 85-1) would prohibit the expansion of industrial confined animal feeding operations (CAFOs, a.k.a. factory farms) until state departments can adequately study and address their impacts to Oregon's air and water quality, climate, smaller livestock farms, community and worker health, animal welfare and more. It's a no-brainer!

What You Can Do 
Please use our easy form below to send a pre-drafted email to your Oregon legislators, urging them to advance the Factory Farm Moratorium Bill (H.B. 2667/S.B. 85-1).