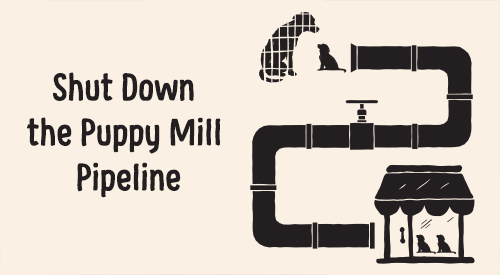 End the Retail Sale of Dogs, Cats and Rabbits in Pet Stores
ASPCA Position: Support
Sponsors: Assemblymember Linda Rosenthal, Senator Michael Gianaris
Update—June 29, 2021: The New York Legislature adjourned on June 10 without Assembly passage of the Puppy Mill Pipeline Bill (A.4283/S.1130). However, this measure overwhelmingly passed the Senate and made unprecedented progress in the Assembly this year!
The Puppy Mill Pipeline Bill would shut down the pipeline that ships cruelly bred animals from puppy mills across the country into New York's pet stores. It would also better protect our state's consumers, public health and animal welfare—while still permitting stores to provide space for rescue groups and shelters to adopt out animals to the public.
Please use the form below to send a thank-you letter to your lawmaker for their support of this bill and help us set the stage to collaborate with them to pass it next session!
Thank you, New York.