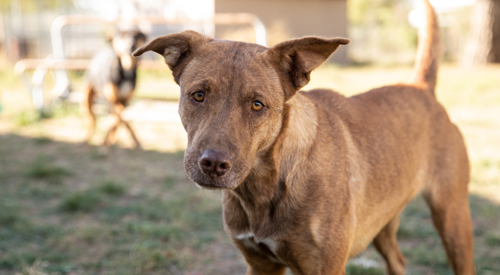 N.J. S.4058—Cost of Animal Care
ASPCA Position: Support
Sponsor: Senator Patrick J. Diegnan, Jr.
When animals in New Jersey are lawfully seized from dogfighting rings, hoarding situations or other circumstances involving animal cruelty, local animal shelters are often forced to pay the high, open-ended costs of caring for them.
These costs can devastate local shelters' budgets and even discourage law enforcement from rescuing animals from cruelty in the first place.
Proposed legislation S.4058 would allow shelters to file for these critical funds to cover the costs of caring for the victims of animal cruelty.
What You Can Do
If you live in New Jersey, please contact your state senator and assemblymembers and urge them to cosponsor S.4058 and urge leadership to advance the bill in committee and on the floor.
Thank you, New Jersey, for all you do for animals!