New Jersey: Help Victims of Animal Cruelty!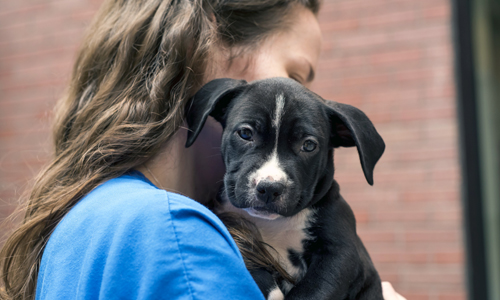 N.J. A.781—Cost of Animal Care
ASPCA Position: Support
Sponsors: Assemblymembers Bruce Land, Daniel Benson; Senators Patrick Diegnan, Robert Andrzejczak
Update—December 12, 2019: Advocates, the New Jersey State Legislature adjourned before holding a hearing and a vote on this legislation. We are gearing up to fight for this bill again once it is reintroduced in January.
When animals in New Jersey are lawfully seized from puppy mills, dogfighting rings or other cruelty situations, local animal shelters are often forced to pay the high, open-ended costs of caring for them. These costs can devastate local shelters' budgets and even discourage law enforcement from rescuing animals from cruelty in the first place.
Proposed legislation A.781 would allow shelters to file for these critical funds to cover the costs of caring for the victims of animal cruelty.  
What You Can Do
Although New Jersey's legislative session is over, you can sign up for updates! Join the ASPCA Advocacy Brigade to receive alerts when it's time to take action on this bill.