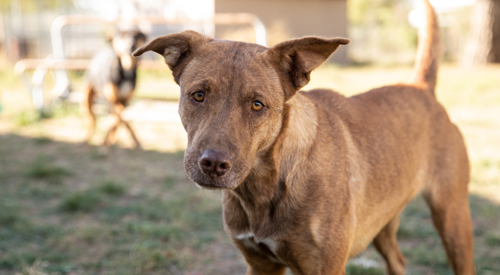 N.J. S.4058/A.6099—Cost of Animal Care
ASPCA Position: Support
Sponsor: Senator Patrick J. Diegnan, Jr.; Assemblymember Raj Mukherji
Update—January 14, 2022: We were excited and hopeful when S.4058/A.6099 passed unanimously in the Senate, but unfortunately the 2021 New Jersey legislative session ended without this bill receiving a final vote on the Assembly floor. A bill must pass in both chambers to become law, so we will continue our work to advance this bill in the 2022 legislative session. Thank you for your tireless efforts to move this bill forward. Stay tuned for future updates!
When animals in New Jersey are lawfully seized from dogfighting rings, hoarding situations or other circumstances involving animal cruelty, local animal shelters are often forced to pay the high, accumulating costs of caring for them.
This financial burden can devastate local shelters' budgets, obstructing their ability to provide crucial services to their communities—and can even discourage law enforcement from rescuing animals from cruelty in the first place. S.4058/A.6099 would allow shelters to file for critical funds to cover the costs of caring for victims of animal cruelty.
What You Can Do
Please use the form below to thank your state senator for moving S.4058/A.6099 forward during the 2021 legislative session.
Thank you, New Jersey, for all you do for animals!
Questions? Email us at grassroots@aspca.org