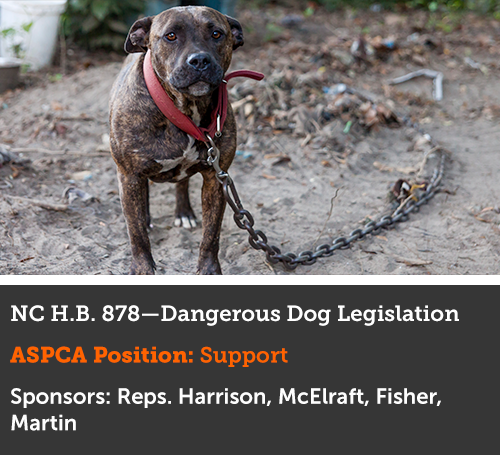 Did you know that North Carolina law automatically designates dogs rescued from dogfighting rings as "dangerous" if they show any sort of scarring or other physical evidence of fighting? Because of this unfair designation, these dogs, who have already suffered so much, aren't given the chances they deserve to be rehabbed and adopted. Instead, they are euthanized.
A bill pending in the North Carolina State Legislature would eliminate the automatic legal designation of "dangerous" for victims of dogfighting and allow local animal control agencies to evaluate them for their potential to be rehabilitated and eventually adopted into loving homes.
In a recent North Carolina dogfighting case, which resulted in verdicts of guilty on 11 counts of felony animal fighting and a sentence of 5 to 10.5 years in prison, 30 dogs were confiscated by Orange County. Only 12 were eligible to be evaluated (because they lacked scarring). This legislation would have afforded the same opportunity to the remaining 18 dogs, who were deemed ineligible for assessment and euthanized with no regard for their individual temperaments. 
What You Can Do
Please use the form below to email your North Carolina state senator and urge him or her to support H.B. 878.
Thank you, North Carolina!