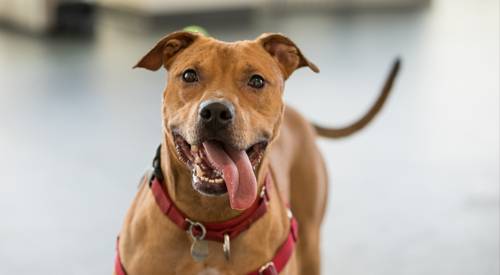 MO H.B. 2241/H.B. 2244—Prohibits Breed-Specific Legislation
ASPCA Position: Support
Sponsors: Reps. David Gregory and Ron Hicks
Update—May 18, 2020: On March 11, 2020, we advocated to prohibit breed-discriminatory legislation in Missouri during our Lobby Day. By showing up at the Capitol as well as contacting your lawmakers, you were able to advance the cause of ending BSL. Although these bills were not adopted, they advanced, won supporters in both chambers and made great progress. Thanks to your efforts, we can advance the issue even further during the next legislative session.
Close to 50 cities in Missouri currently have old-fashioned, discriminatory laws that ban certain dogs based solely on their appearance. "Breed-specific legislation" (BSL) is the term for laws that either regulate or ban certain dog breeds in an effort to decrease dog attacks on humans and other animals.
According to a study conducted by the Centers for Disease Control and Prevention (CDC), there is no evidence to prove that breed-specific legislation makes communities any safer. What's more, 62% of Missourians oppose it!
These local bans keep approximately 320,000 Missourians from choosing the dog they want for their family and punish otherwise friendly, well-socialized dogs. This year, Representatives David Gregory (District 96) and Ron Hicks (District 102) took a stand against BSL and introduced identical bills, H.B. 2241 and H.B. 2244, to prohibit Missouri's municipalities from enacting discriminatory breed-specific bans and nullify existing ones.
What You Can Do
If you live in Missouri, please use the form below to thank this bill's lead sponsors for introducing H.B. 2241/H.B. 2244 to ban breed-discriminatory legislation in your state!