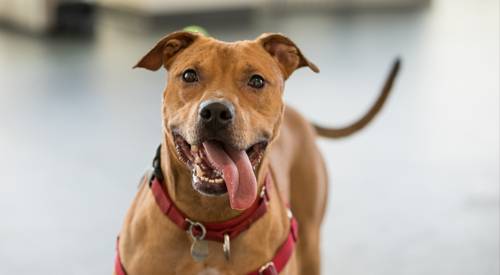 MO H.B. 365/S.B. 107—Prohibits Breed-Specific Legislation
ASPCA Position: Support
Sponsors: Rep. David Gregory, Senator Sandy Crawford
Close to 50 cities in Missouri currently have old-fashioned, discriminatory laws that ban certain dogs based solely on their appearance. "Breed-specific legislation" (BSL) is the term for laws that either regulate or ban certain dog breeds in an effort to decrease dog attacks on humans and other animals.
According to a study conducted by the Centers for Disease Control and Prevention (CDC), there is no evidence to prove that breed-specific legislation makes communities any safer. What's more, 62% of Missourians oppose it!
These local bans keep approximately 320,000 Missourians from choosing the dog they want for their family and punish otherwise friendly, well-socialized dogs. This year, Rep. David Gregory and Senator Sandy Crawford have taken a stand against BSL and introduced identical bills that would prohibit Missouri's municipalities from enacting discriminatory breed-specific bans and nullify existing ones.
Following the lead of municipalities in our region that have recently overturned BSL (such as Springfield, Eureka, Liberty, Prairie Village (KS) and Sioux City (IA)), these state-level bills would allow for the adoption of strong dangerous dog laws, which address individual animals and owners and protect people and pets more effectively.
It is time to lift the bans!
What You Can Do
Please use the form below to email your state lawmakers and urge them to support H.B. 365/S.B. 107 to ban breed-discriminatory legislation in Missouri!