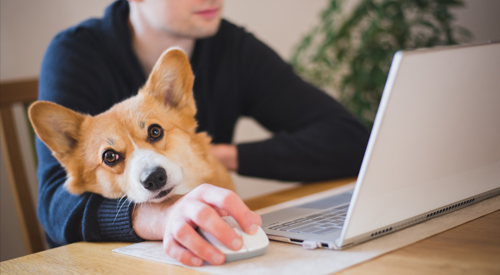 MI Telemedicine Rule Change
ASPCA Position: Oppose
This past April, new Michigan Board of Veterinary Medicine (BVM) regulations went into effect, granting Michigan's veterinary professionals and pet owners broad access to veterinary telemedicine, ensuring that countless animals received vital care.
Now, under pressure from one segment of the industry, the Michigan BVM is considering altering this rule—potentially blocking virtual care for families and their pets throughout the state.
Michigan's forward-thinking veterinary telemedicine policy has been an essential tool throughout the pandemic. It is critical for those who cannot easily access veterinary care due to disability, transportation issues, or because they live in remote or underserved areas. These problems have only been exacerbated by current issues like increasingly longer wait times to secure an in-person visit for basic care needs.
On December 15, 2021, the Michigan BVM will consider altering vital telemedicine rules that allow broad access to critical care. Access to virtual veterinary care is a life-changing option for pets in Michigan and should be available to all families and veterinarians. Let your voice be heard today!
What You Can Do
Please contact the Michigan BVM using our form below to urge them to protect Michigan's forward-thinking telemedicine rules at their December 15 meeting.
The BVM's priority should be what's best for Michigan's pets, pet owners and veterinarians by maintaining the current telemedicine regulations.
If you want to get more involved, email us at grassroots@aspca.org.
Thank you, Michigan, for all you do for animals.