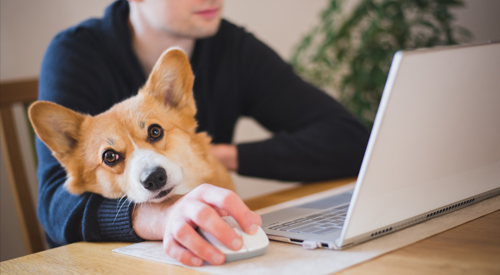 MI Telemedicine Rule Change
ASPCA Position: Oppose
UPDATE—February 28, 2022: The Michigan Board of Veterinary Medicine's public comment period is now closed—thank you to the hundreds of advocates who spoke up to keep current regulations in place! We are now waiting for the Board's decision and we will keep you posted.
Last April, new Michigan Board of Veterinary Medicine (BVM) regulations went into effect, granting Michigan's veterinary professionals and pet owners broad access to veterinary telemedicine. These virtual appointments—such as over Facetime or Zoom—have provided countless animals with vital, high-quality care.
This progressive veterinary telemedicine policy has been an essential tool throughout the pandemic. It has provided critical support for those who cannot easily access veterinary care due to finances, location, or because they face other obstacles taking their pets to a clinic. Telemedicine has been a game-changer for pets, too. Large animals, like horses and farm animals who are difficult to transport, also benefit from virtual care, as well as fearful dogs, animals requiring specialty or hospice care, or those needing basic resources like effective flea and tick prevention.
Shockingly, the Michigan BVM is now considering rolling back this progress and blocking virtual vet care for families and their pets throughout the state. Thank you for taking action to keep current regulations in place.