Michigan's Farm Animals Have Waited Long Enough—Let the Confinement Ban Deadline Stand!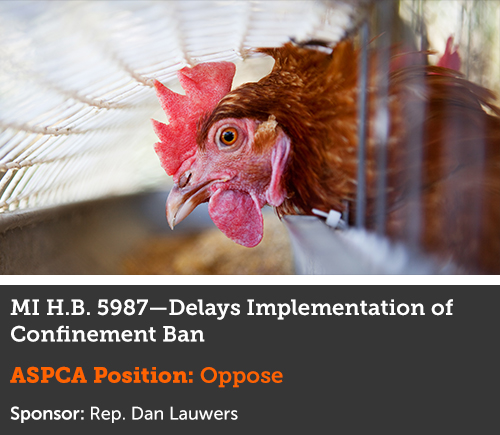 Update—December 19, 2016:  Great news, advocates! H.B. 5127 died in the Senate which means the ban on battery cages stands! Thank you to all of you who made your voices heard on behalf of your state's farm animals.
In 2009, Michigan passed H.B. 5127 to ban highly restrictive cages and crates that cruelly immobilize animals raised for food. The law gave Michigan's pork and egg industries a decade—until 2019—to replace the outlawed confinement systems with more humane methods.

Now, roughly two years from the implementation deadline that will benefit pigs and hens, a new state bill proposes a delay that would give egg-producing factory farms an additional six years to confine hens in cages so small they cannot extend their wings.
In addition to causing unnecessary animal suffering, this is a terrible way to conduct public policy. How can citizens trust future negotiations brokered by the Michigan Legislature if, years later, these measures can be significantly weakened?