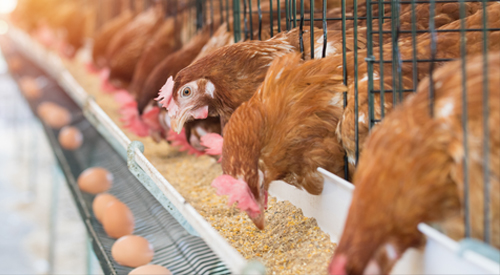 ME LR 2897—Cage-Free Farming
ASPCA Position: Support
Sponsor: Rep. Margaret M. O'Neil
Update—December 16, 2019: Great news, advocates! The state legislature voted in favor of moving LR 2897 forward for consideration in the next legislative session. If this bill passes, it will effectively ban the sale of caged eggs in Maine—which would be a huge victory for millions of egg-laying hens across the nation. The fight is far from over, though.
Unfortunately, egg-laying hens are frequently housed in cruel "battery cages" that are so tiny that birds are deprived of virtually every natural behavior, with some unable to even spread their wings or turn around.
LR 2897 would ensure that eggs sold throughout Maine are sourced from farms using more humane, cage-free housing systems, allowing birds to have enough space to participate in natural behaviors such as perching, spreading their wings and laying their eggs in nests.
What You Can Do
We still need your help! Please stay tuned for updates—join the ASPCA Advocacy Brigade to receive alerts when it's time to take action on this bill.