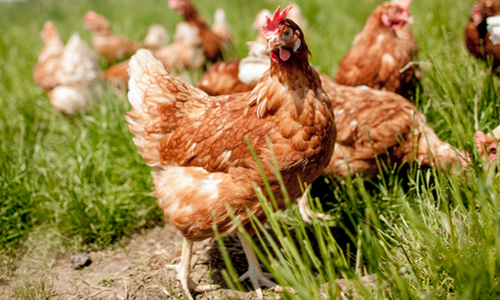 Amendment 361—Cage-Free Egg Upgrade
ASPCA Position: Support
Sponsor: Rep. Daniel Cahill
The Massachusetts State Legislature is currently considering an amendment that would improve the lives of millions of egg-laying hens. Now's your chance to speak up!
In 2016, Massachusetts voters overwhelmingly passed Question 3—an Act to Prevent Cruelty to Farm Animals—which, starting in 2022, will prohibit the cruel confinement of egg-laying hens, mother pigs, and calves raised for veal, as well as ban the sale of products from animals kept in these inhumane conditions. Massachusetts advocates like you have already made it clear that you're against cruelty and want better lives for farm animals.
Since the passage of Question 3 four years ago, leading food companies and several other states have mandated even stronger welfare standards for egg-laying hens. Amendment 361 would upgrade the standards passed in Question 3 to keep up with these developments.
Not only will this result in higher cage-free standards for hens, but it will provide enrichments so hens can engage in vital natural behaviors, like perching and dust-bathing. Amendment 361 is an opportunity to strengthen the law and improve the lives of millions of birds!
What You Can Do
We need your help to push this amendment forward. Show your state representative and senator you support better lives for laying hens by sending a quick email respectfully urging them to support Amendment 361.
Thank you, Massachusetts!