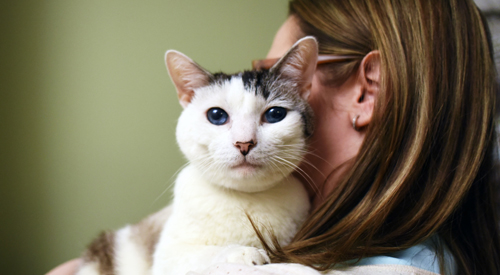 L.A. County's Proposal to Extend Protections for Renters with Pets
ASPCA Position: Support
Update—March 22, 2023: The Los Angeles County Board of Supervisors voted against a resolution that would extend protections for renters with pets and prohibit landlords within the county from evicting a tenant based on the presence of unauthorized companion animals.
This disappointing decision comes at a time when pet-friendly housing options are increasingly difficult to find and afford, and L.A.'s animal shelters are overcrowded and under-resourced. In Los Angeles County, eviction protections will now expire on March 31, 2023. The City of Los Angeles already extended eviction protections through January 31, 2024.
We will continue fighting for pet-friendly housing legislation—please stay tuned for updates and more information about how you can help.