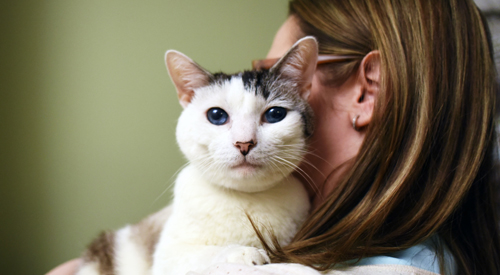 L.A. Housing Dept.'s Proposed Language to Evict Pets
ASPCA Position: Oppose
If we don't act now, countless Los Angeles residents may soon find themselves having to make a heartbreaking decision: give up their beloved family pet or lose their home. 
During the COVID-19 pandemic, the Los Angeles City Council enacted an emergency order that protected tenants who acquired pets, even if a tenant's lease explicitly prohibited owning animals. Recently, the Los Angeles Department of Housing recommended that the City Council reverse these protections, which could leave families with pets open to eviction or homelessness. Furthermore, if the City Council proceeds with this recommendation, L.A.'s overcrowded and understaffed animal shelters will be flooded with animals who could have, and should have, remained in loving homes. 
What You Can Do
At any moment, the L.A. City Council could act on this motion. Please use our form below to urge your councilmembers to allow companion animals acquired during the pandemic to reside in their current dwelling for the duration of the pet's life or for the duration of the current tenant's occupancy.
Would this policy change personally impact you? Please share your story in an email to grassroots@aspca.org.