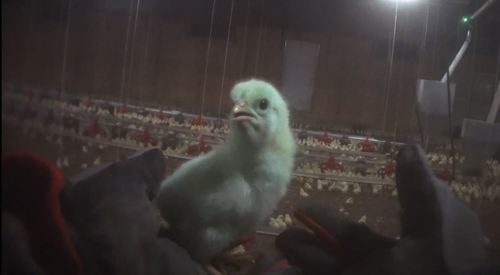 Improve Welfare Standards for Chickens
ASPCA Position: Support
The ASPCA is calling on attorneys general across the country to investigate Costco for potential consumer deception.
A recent investigation revealed inhumane conditions at a Costco-supplier chicken farm. These chickens were bred for such fast growth that many were unable to stand and spent weeks living in their own waste. They were suffering from painful deformities, exposed organs and open wounds.
Costco claims it is "committed to maintaining the highest standards of animal welfare [and] humane processes," yet refuses to meet the higher animal welfare standards that have been adopted by other stores and major food companies—let alone the "highest standards."
What You Can Do
Help us hold Costco accountable. Please find your attorney general's contact information in the list below, and reach out to urge them to investigate Costco's claims. The company must change its inhumane practices and stop deceiving consumers. If your state/city isn't listed, you can still help by signing this petition to Costco and sharing it on social media.
Please feel free to use this call/email script: "I'm asking your office to investigate Costco's chicken-raising practices and particularly its related marketing claims, as I believe that they are deceptive and misleading. Costco claims it is committed to maintaining the highest possible standards for animal welfare, but an undercover investigation by Mercy For Animals revealed disturbing, inhumane conditions for chickens at a farm suppling Costco. Costco's conduct concerns me, other consumers in this state and the businesses that compete with Costco. Please investigate Costco for potential consumer deception. Thank you."