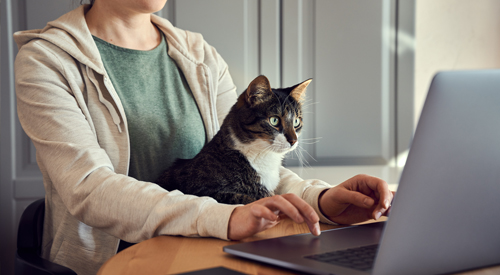 FL H.B. 723/S.B. 448—The PETS Act
ASPCA Position: Support
Sponsor: Rep. James Buchanan, Senator Jason Brodeur
If your pet has ever become ill overnight when most veterinary clinics are closed, you know how vital it is to quickly connect with a licensed veterinarian. Telemedicine not only makes vet care more accessible in situations like this, it also benefits a wide range of people and pets—including anxious pets and those living in remote and underserved areas.
An outdated Florida law forbids veterinarians from practicing veterinary medicine or prescribing medication unless they have seen the animal within the previous 12 months—a difficult, often unnecessary obstacle for many pet owners, especially at a time when there is a perilous shortage of veterinarians to serve pets.
Florida lawmakers have responded by introducing critical legislation—H.B. 723/S.B. 448, The PETS Act—to expand access to virtual veterinary care. If passed, this bill would enable veterinarians in the Sunshine State to provide more care to animals who need it.
What You Can Do
Contact your state legislators TODAY and urge them to vote YES on H.B. 723/S.B. 448 when it comes before them for consideration.
You can send a quick note to your legislators by filling out our form below.