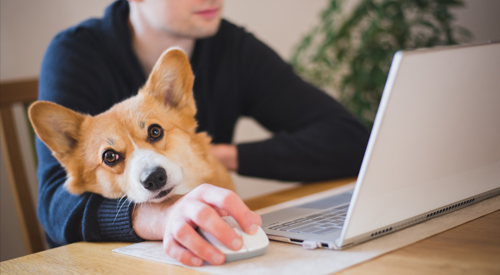 FL H.B. 723—The PETS Act
ASPCA Position: Support
Sponsor: Rep. James Buchanan, Senator Jason Brodeur
Update—March 16, 2022: The PETS Act did not pass the Senate before the 2022 Florida legislative session adjourned, but we will continue to support efforts to expand access to veterinary care in Florida during future sessions. We are grateful for all of the ways you have taken action to support pets and families in the Sunshine State, which enabled us to make significant progress toward our goal of increasing access to veterinary care.
Today, please use our form below to send a letter thanking your state representatives for supporting the PETS Act!
Have you benefited from veterinary telemedicine, or does your pet need better access to veterinary telemedicine services? Please share your story in an email to grassroots@aspca.org. These stories will demonstrate the importance of telemedicine and provide powerful groundwork for our efforts to advance this bill next session!
About This Bill
Florida House Bill 723, the PETS Act, would have expanded access to virtual veterinary care and enabled veterinarians in the Sunshine State to provide more care to animals who need it.
Telemedicine benefits a wide range of people and pets—including anxious pets, large animals, and those living in remote and underserved areas. An outdated Florida regulation forbids veterinarians from practicing veterinary medicine or prescribing medication unless they have recently examined the animal in person—a difficult, often unnecessary obstacle for many pet owners, especially at a time when there is a dangerous shortage of veterinary professionals to serve pets.
Progress This Session
Though the PETS Act ultimately died in the Senate, it unanimously passed the Florida House of Representatives (118-0). This victory would not have been possible without your advocacy. Your letters to local papers and your phone calls and emails to lawmakers raised awareness and encouraged legislators to make the right decision for the people and pets of Florida.
We are grateful to Representative James Buchanan and Senator Jason Brodeur for sponsoring the PETS Act, and look forward to future progress towards greater access to veterinary care. 
Please stay tuned for future engagement opportunities, and thank you for your dedication to animals!