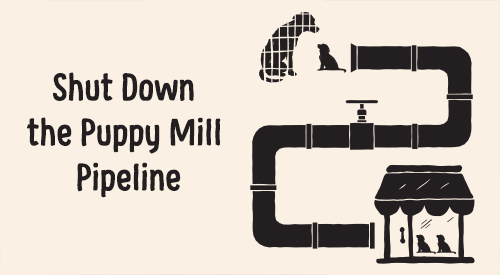 S.B. 800/H.B. 849—End the Retail Sale of Dogs
ASPCA Position: Support
Sponsors: Senator Tom Wright and Rep. Sam Killebrew
Your help is needed to advance an important state bill that would end Florida's participation in the horrific puppy mill pipeline! This bill would stop the flow of cruelly bred puppies into Florida's pet stores. 
It's long overdue. There's no state law in place to prevent pet shops in Florida from selling puppies who have been trucked in from out-of-state puppy mills. Even though more than 80 Florida communities have passed laws aimed at ending this practice, thousands of cruelly bred puppies are sold in pet stores each year across the Sunshine State.
What You Can Do
Take action today to help protect dogs from puppy mill cruelty. Use this easy form to email your state lawmakers, urging them to end the retail sale of commercially bred dogs in Florida's pet shops.