Florida: Don't Let Puppy Mills Make Rules for Your Community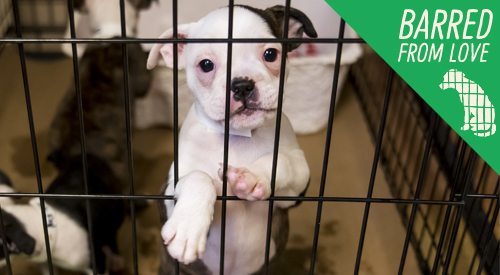 FL H.B. 1237/S.B. 1698—Bans Local-Level Pet Sales Laws
ASPCA Position: Oppose
Sponsors: Rep. Bryan Avila; Senator Manny Diaz, Jr.
Legislation is pending in Florida that could have disastrous consequences for consumers, local governments and dogs.
As you may know, most puppies sold in pet stores come from puppy mills. These commercial breeding facilities prioritize profit over the health and welfare of animals, and dogs owned by these operations are often kept in overcrowded and unsanitary conditions without adequate veterinary care, food, water or socialization.
That's why 340 localities across the nation—including almost 70 in Florida—have enacted their own local laws to keep cruelly bred puppies out of their pet stores. In response, pet store lobbyists are pressuring state legislatures to pass "preemption" laws blocking cities and counties from adopting ordinances addressing the retail sale of puppies.
Florida H.B. 1237/S.B. 1698 contains harmful language that would invalidate existing local laws and strip all Florida cities and towns of their authority to enact similar laws, leaving more dogs to suffer in squalid conditions.
What You Can Do
If you live in Florida, please use the form below to contact your state legislators today and urge them to oppose H.B. 1237/S.B. 1698.
Next, call your state senator and voice your same message of opposition. Not sure who your senator is? You can look up your senator using the ASPCA Legislator Lookup Tool. When you place your call, simply tell them your name, the city where you live and that you are calling to respectfully urge Senator [NAME] to vote NO on S.B. 1698, which would restrict local governments' authority to regulate retail dog and cat sales.
Thank you, Florida.