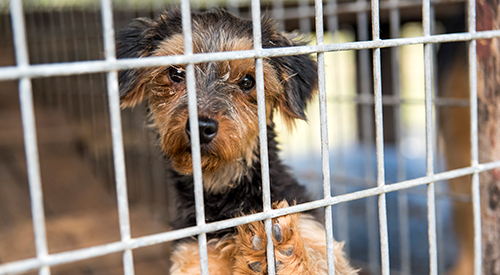 Special Exceptions for Puppy Mills
ASPCA Position: Oppose
Update—May 5, 2023: VICTORY! You helped prevent puppy mills from invading Orange County, Florida! On Thursday, May 4, the Orange County Board of Zoning Adjustment considered a proposal that would have allowed the construction of a new commercial dog-breeding facility in Orange County—despite a county law that prohibits the retail sale of dogs. Thanks to YOUR voice, the Zoning board denied the proposal.
We believe construction of a dog breeding facility would be contrary to the intent of that law and stand by Orange County animal welfare advocates who fought to protect dogs from puppy mills. Thank you for taking action!
For more actions you can take to help animals, join the ASPCA Mobile Action Team! We'll keep you informed of important, breaking news for animals in Florida and beyond.