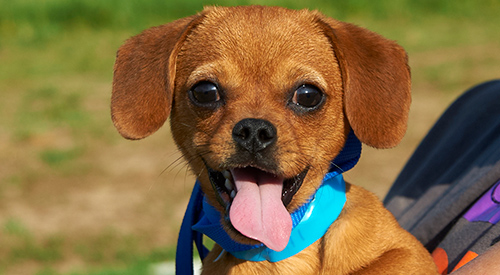 Ordinance 21-28: Retail Pet Store Ordinance—End Retail Sale of Dogs
ASPCA Position: Support with No Loopholes
Update—August 11, 2021: Great news! The Board of Commissioners voted 4-3 to pass Ordinance 21-28 to shut down the puppy mill pipeline into Manatee County for good. This benefits dogs, cats and Manatee County citizens alike!
Puppy mills keep dogs in cramped cages—forcing them to breed over and over without ever knowing the joys of playtime or human affection. That's why we are thrilled that Manatee County is joining the more than 80 local governments in Florida that have enacted laws aimed at stopping the retail sale of puppies from puppy mills.
What You Can Do
Thank you to Manatee County animal advocates who made a difference for dogs and cats by reaching out to your commissioners. Now it's time to thank your commissioners! Please take a moment to email Commissioners Carol Whitmore, George Kruse, Misty Servia and Reggie Bellamy and thank them for supporting this ordinance.