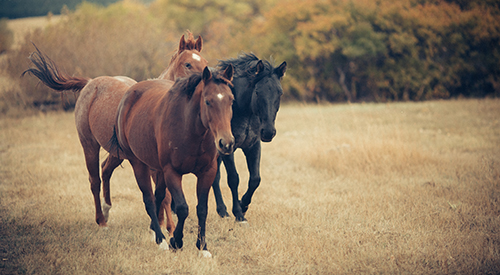 FY 2024 Federal Spending Bills
ASPCA Position: Support animal welfare provisions
Right now, Congress is advancing bills to fund the U.S. Department of Agriculture (USDA) and the Department of Interior for the 2024 fiscal year. These annual spending bills dictate how the U.S. government sets aside money to shape and operate federal programs throughout the year. They cover a wide range of topics—including ones related to animals—and can be good opportunities to expand protections for pets, horses, farm animals and more.
Please lend your voice to these bills to help animals. Complete our easy online form below to send a message to Congress, urging them to:
Keep the horse slaughter industry out of the United States.
Improve protections for dogs in puppy mills.
Fund a grant program for survivors of domestic violence and their pets.
Fund a humane, sustainable path forward for wild horses and burros that utilizes safe and humane fertility-control vaccines.
Require transparency about the treatment of animals raised on factory farms.
Prioritize purchasing higher-welfare food at federal facilities.
Thank you for taking action for animals!