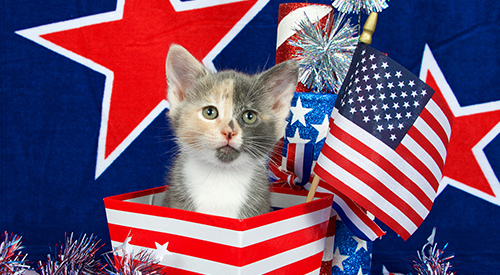 U.S Congressional Animal Protection Caucus (117th Congress)
ASPCA Position: Support
Co-Chairs: Reps. Earl Blumenauer (D-OR) and Vern Buchanan (R-FL)
The Congressional Animal Protection Caucus is a beacon of hope for animals in Washington, D.C. This caucus is a bipartisan group of U.S. representatives (hailing from all corners of the nation) who are interested in promoting and advancing commonsense, humane animal welfare laws. A caucus is not a committee—it's more like a congressional extra-curricular. Legislators don't have to join any caucus; they do so because they want to.
With a new Congress in place, the ASPCA hopes to increase awareness of and membership in the Congressional Animal Protection Caucus, which we think will help speed the passage of animal-friendly federal legislation.
 
There were more than 150 representatives in the Caucus last Congress; that's a great starting point! This means that there are more than 250 House members not yet involved with the Caucus – including 93 new members of the House. We're confident that many new Members love animals—and likely have pets of their own—who would join if asked. As a constituent, you are in the best position to help make him or her aware of the Caucus.
What You Can Do
Fill out the form below to contact your representative in Washington, D.C., and ask him or her to join the Congressional Animal Protection Caucus. If your representative is already a member, our system will automatically send a message of thanks. 
Thank you!