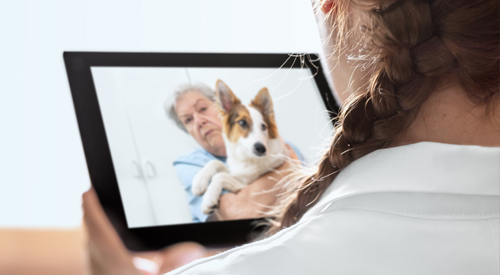 As a dedicated animal advocate in California, you have a unique opportunity to enable greater access to veterinary care for animals in your state by advocating for the expanded use of veterinary telemedicine during the COVID-19 crisis.
Veterinarians are being prevented from providing critically needed services to new clients, who, during COVID-19, may need to access care for their pets while remaining safely at home. The California Veterinary Medical Board (CVMB) requires that telemedicine only be conducted with existing clients and whose animal companions have pre-existing conditions. This requirement is standing in the way of veterinarians being able to safely provide care to new and existing clients.
The CVMB will be meeting this Thursday, May 14, to discuss whether these requirements should be relaxed during the current pandemic. You can make the biggest impact by reaching out to them right now!
Use the form below to contact the CVMB to urge its members to consider removing legal barriers to the use of telemedicine for the duration of the COVID-19 crisis.