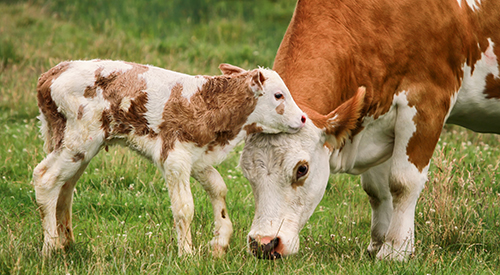 CA A.B. 1567—Climate Bond Ballot Measure
ASPCA Position: Support
Authors: Assemblymembers Garcia, Carrillo, Connolly, Friedman, Papan, Reyes and Rivas
Right now, state lawmakers are considering legislation that would place a climate bond on California's 2024 ballot. Urge them to include funding for the Resilient Farms and Ranches Grant Program in the 2024 Climate Bond. Once that happens, YOU will have the opportunity to help animals, farmers and the environment by voting in support of this program!
What Is a Climate Bond?
Climate bonds are loans issued to help address and fund solutions for climate change, like projects that reduce greenhouse gas emissions. Industrial facilities that raise large numbers of animals in intensive confinement are significant contributors to air and water pollution as well as climate-warming emissions. Funding from the climate bond would be a unique opportunity to improve California's farming systems and reduce the negative environmental impact of industrial farms.
The 2024 Climate Bond can help fund the Resilient Farms and Ranches Grant Program. In addition to helping farmers and ranchers adopt more humane and holistic standards of care, improving the lives of potentially millions of farm animals, the Resilient Farms and Ranches Grant Program will make it financially possible for California's farmers to transition to more climate-friendly practices. These include raising animals on pasture and on-farm improvements that will help farm animals withstand the impacts of climate change. This program is supported by a broad group of farmers, businesses, public institutions, food justice groups and advocacy organizations, and it aligns with the values of California voters.
What You Can Do 
Use our quick form below to send an email to your state lawmakers in Sacramento, urging them to include funding for a higher-welfare grant program in the 2024 Climate Bond!
Thank you for helping to improve the lives of farm animals and people in the Golden State.