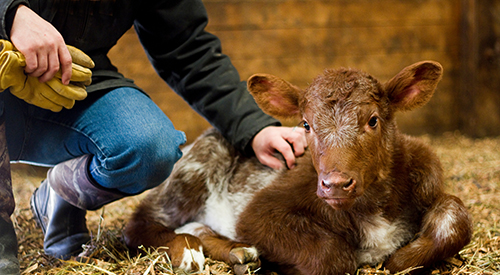 CA State Budget Funding for Resilient Farms and Ranches Grant Program
ASPCA Position: Support
Update—August 1, 2022: The 2022 California legislative session adjourned before lawmakers could dedicate state budget funding for the Resilient Farms and Ranches Grant Program, but we will continue our efforts next year to ensure this critical program receives the funding it needs. Thank you for advocating for farm animals throughout California.
With the support of farmers, food companies and advocacy organizations (including animal welfare, sustainable agriculture, public health, farm workers), the ASPCA has been spearheading the establishment of the Resilient Farms and Ranches Grant Program in California. This crucial initiative will help California's farmers and ranchers enhance animal welfare standards and achieve meaningful animal welfare certification. This is great news for farm animals, people, and the planet!
Supporting the Resilient Farms and Ranches Grant Program will have a positive impact by:
Improving the lives of potentially millions of farm animals that will be raised under the more humane and holistic standards of welfare certifications 
Increasing the adoption of more climate-smart practices, including raising animals on pasture
Giving California farmers and ranchers a head start in meeting animal welfare standards
Expanding access to local, higher-welfare food, including in public institutions 
Positioning California as a leader in the movement toward more humane, welfare-certified farming systems
Thank you for helping to improve the lives of farm animals in your state.