Brevard County: Don't Leave Pets Vulnerable to Abuse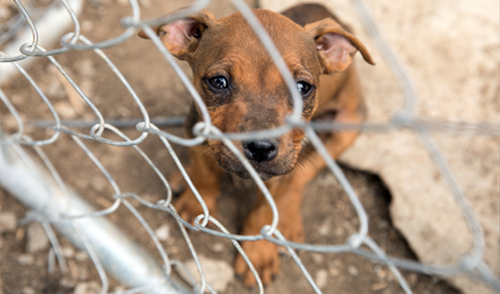 Brevard County, FL—Animal Abuser Registry Ordinance
ASPCA Position: Oppose
Sponsor: County Commission Chair Bryan Lober
We need your help to stop a well-intentioned local ordinance that could have serious consequences for animals and leave them more vulnerable to abuse.
The Brevard County Commission has proposed an ordinance that would require anyone convicted of animal cruelty to register and be listed on a public registry. While this seems like a good idea at first glance, there is no evidence that animal abuser registries achieve the goal of reducing acts of cruelty. In fact, they may even do more harm than good by diverting resources that could help prevent cruelty before it occurs.
These registries create a false sense of security and could cause prosecutors and law enforcement to reduce or simply dismiss cruelty charges, resulting in fewer abusers convicted. For instance, Marion County's registry has been in place for years and has only eight people on it. What's more, establishing and maintaining a registry can cost upwards of $200,000 annually—on an unproven and impractical tactic.
The proposal may be considered by county commissioners as soon as January 7, and we need your help persuading them to redirect public resources more effectively—such as toward better enforcement of no-contact orders and inclusion of pets in orders of protection.
What You Can Do
If you live in Brevard County, Florida, please use the form below to email commissioners and urge them to oppose this harmful ordinance.
Thank you, Brevard County.